 The KELKOMPanelTM
THE PRODUCTIVITY GATEWAY USER INTERFACE
KelKom offers two different panels – FlexPanel™ and Basic.
All KelKom Panels run inside your IT firewall. This is critical for quick communication between panels, and ensures that no delays are experienced due to routing communications through the Internet.
If your internet goes down, KelKom will not.
If your network inside the firewall goes down, wired KelKom Panels aren't affected.
BASED ON THE WORKFLOW IN YOUR PRACTICE
The FlexPanel™ KelKom System
Our FlexPanel™ Panel technology is a dynamic software platform that creates and manages KelKom panels across a range of Android®, Windows® and iOS® devices, all connected to the KelKom network.
The panel keypad design is customized to your workflow requirements and changes, and new features can be downloaded from the Internet.
The system can include any combination of wired or PC platforms, or Wi-Fi devices. KelKom allows you to create the most effective communication solution, because you match the device to the workflow areas in your practice.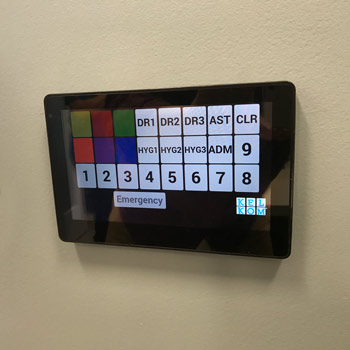 Wired for Patient-Centric Work Centers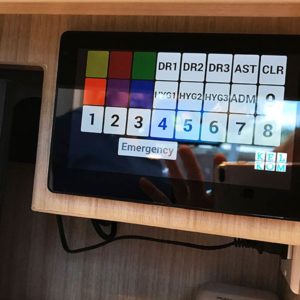 Wired for Lab & Sterile Work Centers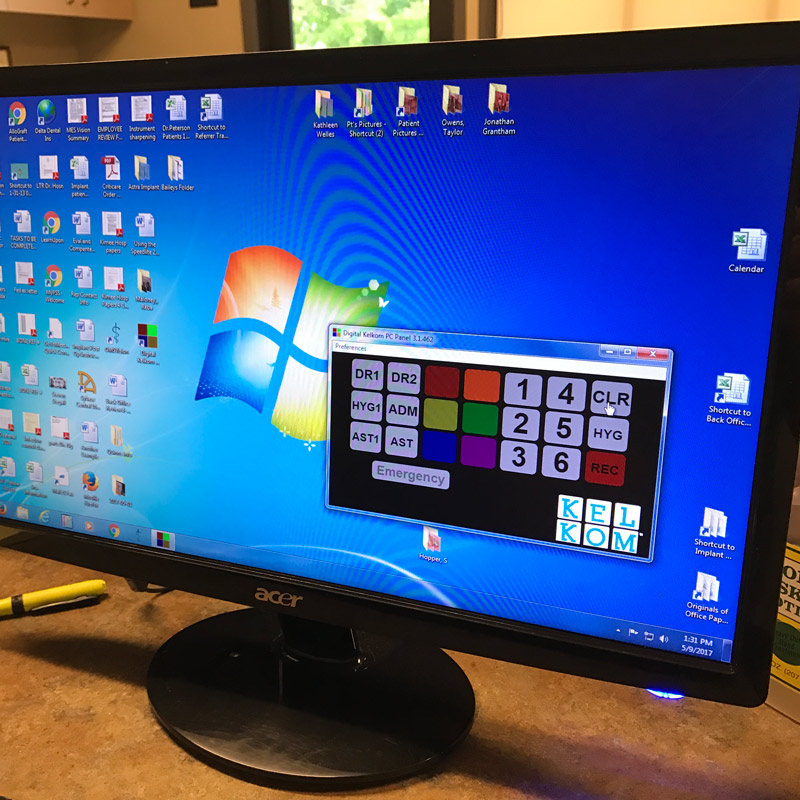 Computer Display for Office Work Centers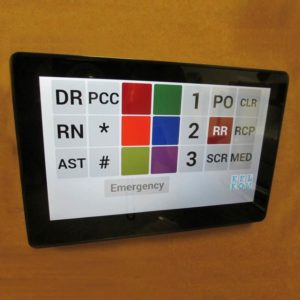 Wireless for Portable Workflows
The Basic KelKom Wired Panel™