WHY CHOOSE THE KELKOM COMMUNICATION SYSTEM? Save Money & Enhance Patient & Staff Experience
KelKom panels are your best solution to time wasted using poorly designed and implemented intra-office communication products. Avoid losing patients due to otherwise easily avoidable situations. A KelKom system allows all staff to maximize time spent with each patient, improve patient-flow and satisfaction, and increase profit.
Here are some common productivity timesinks and financial losses our clients suffered

before implementing the KelKom solution,

as calculated by those clients: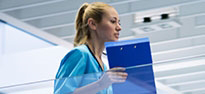 Office uses "sneaker-net" or "yell-net" for missed or unclear communications.
! PRACTICE LOSES $250 PER WEEK.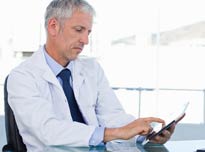 Doctor has to dig their phone out of their pocket when their assistant texts them that a patient is ready.
! PRACTICE LOSES $15 PER OCCURRENCE.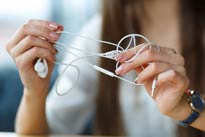 The doctor gets tangled in the headset wires, actuating the mic.
! PRACTICE LOSES $15 PER OCCURRENCE.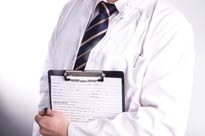 The admin manager has 7 applications open and doesn't notice the doctor's question about a patient in OP#3, and so the doctor's assistant is sent to get an answer.
! PRACTICE LOSES $45 PER OCCURRENCE.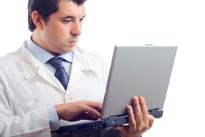 While discussing treatments on a PC display with a patient, the communication software pops up and disturbs the lead tech's discussion and concentration.
! PRACTICE LOSES $65 PER OCCURRENCE.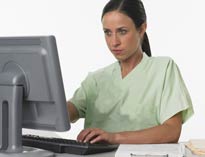 While prepping for each patient, the lead tech has to search the PC screen for messages and shift gears to go back to the previous applications.
! PRACTICE LOSES $120 PER DAY.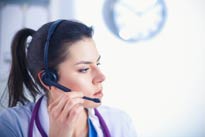 A patient overhears a conversation through a low-quality headset about another customer's financial or medical matters.
! THE PRACTICE LOSES A PATIENT.
 ALL OF THESE TIME SINKS AND ERRORS ADD UP.
Not only did these practices suffer financially every time they used another product, there was a more significant cost: the respect of their patients. Inefficient and unsecure communications solutions can lead to your patients losing faith in your services.
KelKom's PATENT-PENDING technology reduces time sinks and raises productivity making each work day more profitable.
Kelkom Panels Are Designed For
SECURE AND EFFICIENT COMMUNICATION
From the beginning, KelKom panels were designed with efficient patient flow in mind. This PATENT-PENDING approach uses lighted buttons to create a pattern on the keypad to denote a message. This pattern recognition-based approach allows doctors and other office staff to quickly relay critical information regarding a patient's status. The color-coded panels and displays can communicate the need for a doctor, for additional nurses, or simply let a receptionist understand that a room is now available, all at a glance. Comparison testing has proven that this approach is superior to all other approaches.
KelKom solutions are completely HIPAA and PEPIDA compliant. No vital patient information is exchanged through our KelKom panels...
ENSURING THAT PRIVATE INFORMATION IS PRIVATE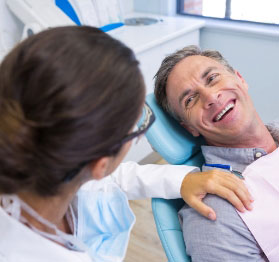 Patients experience a calmer, more professional environment, increasing their satisfaction with the practice.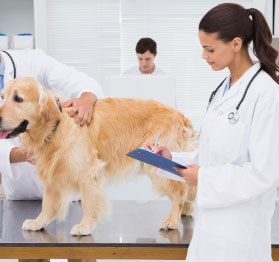 Staff remain focused and on-task throughout the day, distractions are reduced, and overall service quality improves.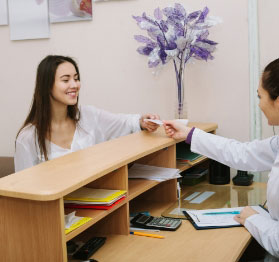 Time is spent providing for the patients, not deciphering schedules or dealing with finicky hardware or software.
KelKom systems eliminate workflow chaos, allowing your practice to operate at maximum capacity without additional stress or unneeded personnel.
KelKom users report lowered stress levels throughout their practice. Your team can focus on service delivery as opposed to sifting through software windows, or texting the person they need answers from.
Office chat programs, mobile texting, and verbal office intercoms all have something in common: they are not HIPAA-compliant.
Head-down cell phone use to manage patient-flow isn't just unprofessional, it could leave you open to HIPAA violations. Additionally, the majority of office chat systems' data are not adequately encrypted or protected from unauthorized eyes.
KelKom minimizes legal risk by communicating essential information in a format that only you and your staff will be able to understand and respond to.
The KelKom communication solution that utilizes your existing KelKom system wiring features panels with silicone keypads backed with individual LEDs. Perfect for immediate upgrade from an existing KelKom installation.
The FlexPanel™ System is a software platform that creates interconnected KelKom panels on a wide range of devices in your office. It allows the ultimate flexibility creating your communication system because it matches the device type to the workflow center requirements to optimize efficiency.
The DigitalKELKOM Technology Suite
The KELKOM Panel is today's most flexible approach to patient-flow communication. It is proven to be the most cost-effective, intuitive, and easy-to-learn system.